November 1st is our annual Halloween party. We're holding it at the Ukrainian National Home on Tipp Hill this year (1317 West Fayette St). It's $10 at the door. Here are some of the exciting details so far.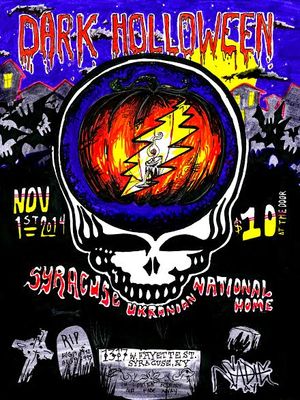 - 3 sets of Dark Hollow
- 1st set will be Acoustic Dead, 2nd Set will be UnDead set (we play covers from other bands), 3rd set will be electric Dead
- Between the 1st and 2nd set we will have a special guest playing some tunes!
- The first 150 people through the door will get a commemorative DH'ween 2014 patch, shown below!
- There will be a costume contest. More details to follow!
Cannot wait to see you there!