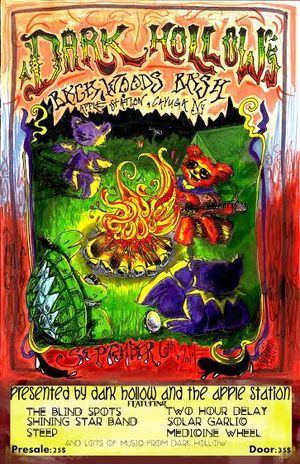 We are happy to announce that we are holding our first festival! Dark Hollow's Backwoods Bash, presented by Dark Hollow and the Apple Station, will be held at the Apple Station on September 6th. There will be other bands, food, drink, camping, and fun! (poster by Sadie May!)
Check our page,
http://www.darkhollowmusic.com/backwoods-bash
, for ticket information and more!